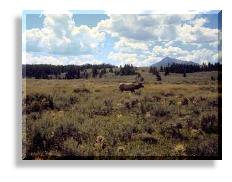 Hunting
Deer, bear, rabbit, ruffed grouse, woodcock and turkey. There are 218 square miles of public land, four deer management units, 139,377 acres of forest preserve and state forests, and a 5,000-acre wildlife management area.
Archery season for deer and black bear opens September 27 (regardless of year) and continues through the next-to-last Saturday in October.

Regular deer and bear season commences on the next-to-last Saturday in October and continues through the first Sunday in December.

Muzzle loading season for deer and bear is the seven-day period ending on the day before the regular season begins.

Early bear season starts on the first Saturday after the second Monday in September through the day immediately preceding the opening of muzzle loading season.

Adirondack Mountain & Stream Guide Service
Fishing
The Black River offers walleye, small mouth bass and northern pike.
Chamber of Commerce
7383-C Utica Blvd
Lowville, NY 13367
315/376-2213
Web site: http://www.lewiscountychamber.org
More than 175,000 acres of public land within its borders offering some of the best hunting and fishing in New York State. Contact the Chamber of Commerce for a brochure.

Great Lakes Area

Fishing Adventures

Fly Fishing